If you are a surgeon or medical specialist in the state of Georgia that is looking for innovative ways to diversify and grow your practice, The Injury Specialists may be your solution.
For years we have heard the concerns of healthcare professionals willing to accept Personal Injury patients.  As it is common to see a medical practice accept Workers Compensation, traditional health insurance, medicare, and self pay(cash), most are reluctant to accept personal injury patients on a letter of protection.
Let's be honest, the idea of lower reimbursements and CPT codes being deleted year after year, provides little comfort to the future of your profession.  Like most physicians, you have probably been seeking new revenue streams to grow your practice.
Since 2006, The Injury Specialists has been thinking outside the box, providing physicians just like you the competitive advantage to overcome reduced reimbursement and the negative changes in health care.
Insurance reimbursement is at an all time low and getting worse.

Your fighting for the same referrals from other providers in your industry.

Insurance companies continue to deny your procedures or claim your treatment is not medically necessary.

High deductibles are preventing proper care where you are seeing patients choosing to postpone treatment due to financial reasons.

You have learned of other providers in your industry entering into personal injury treatment and you don't know where to start.

You are concerned about treating patients on a medical lien and waiting to be paid.

You are concerned about working with trustworthy and ethical personal injury lawyers that will protect your medical lien.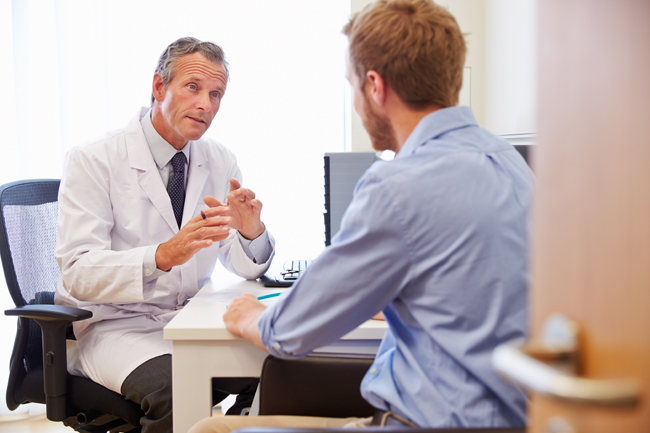 The future is here and the possibilities have never been better. Get ready to grow your practice with technology and innovative business solutions.
In 2006, The Injury Specialists built the only industry web technology that allows medical physicians to care for personal injury patients even when there is no health insurance.  Our platform allows for the flow of patient care from doctor to doctor and attorney to doctor with ease without providers having to worry about working on a medical lien or how they will get paid.
Medical physicians can now accept a new stream of patients WITHOUT the worries of having lower reimbursements, fighting for your money, or having treatment denied due to medical necessity. 
The Injury Specialists is Georgia's Leading Injury Medical Network for the Injured.
We bring to you the top network of vetted and highly qualified, injury doctors, chiropractors, surgeons, specialists, attorneys and diagnostic centers that all work together to obtain the best outcomes.   
The Injury Specialists and our affiliates set the reimbursement schedule with your clinic Day 1 and it is not altered.

The Injury Specialists provides your clinic access to new referral providers and law firms.

The Injury Specialists and our affiliates NEVER deny your treatment due to medical necessity or because of mistaken procedure codes.

Our team reviews all cases before care is provided to ensure the personal injury case can support treatment costs.

The Injury Specialists reimburse ALL medical providers better and quicker than any insurance carrier.

High deductibles are no longer an impediment as personal injury care is being paid directly by The Injury Specialists and our affiliates.

The Injury Specialists experienced team will give you peace of mind when learning how to enter into the personal injury industry.

Medical physicians no longer have to be concerned of treating on a medical lien or running the risk of not being paid by an attorney.

The Injury Specialists pays all medical providers when your treatment is complete and after we receive your HCFA bill and medical records.

The Injury Specialists has over a decade of experience in the Georgia market vetting lawyers and protecting medical providers.
Our mission is to provide quality medical care to Georgia residents that otherwise could not afford medical care. We hope that you consider the opportunity to continue our mission of helping those that need and deserve medical care that otherwise would not be able to attain your treatment.
The Injury Specialists is a medical network that allows our members to help more injured patients, even if they are uninsured.
Our program allows practices to receive many different types of referrals from our providers. Understand the need, consider the opportunity that becoming a member can afford your practice.
Each year in the state of Georgia, more than 130,000 personal injury cases are reported.

A personal injury case occurs when a person has been injured at no fault of theirs and has incurred damages. If damages can be proven, our justice system will award compensation. 
According to the Bureau of Labor, 78,000 non fatal, workers compensation, employee injuries occur each year in the state of Georgia.
The Georgia Highway Safety Reports over 120,000 non fatal, auto accident, motorcycle and truck roadway injuries each year.

Add on slip and fall, accidental household injuries, pedestrian accidents, medical malpractice and you will quickly realize that there are several hundred thousand injured people each year alone in the state of Georgia in need of care.
These are real numbers, impacting real people, many of which are under-insured or uninsured and in desperate need of quality care. Personal Injury in the state of Georgia, is a specialized referral source and revenue center that can be offered by physicians, doctors and specialists.
If you are looking for the best way to build your personal injury practice in the state of Georgia, The Injury Specialists can make it easy for you to get started the right way. Request your application so you can start enjoying high quality medical networking and referrals, fast and reliable payment, plus on demand retrieval of medical records. We look forward to the opportunity to support you when you become a member of The Injury Specialists.
Get Started Today – it's as easy as 1-2-3 … 
Deliver the Care that Injured Patients Need. Get a Steady Stream of New Injured Patients to Your Practice. Be a Part of the Leading Referral Network that has helped over 50,000 injured people get the care they deserve.
Find Out More About Georgia Personal Injury Cases and Read More on Georgia Injury Law:
Title 51 of the Georgia Code provides more information on a wide range of personal injury cases. For information on motor vehicle accidents and insurance specifically, see Title 40.