If you are a Chiropractor or Physical Therapist in the state of Georgia that is looking for an innovative and proven way to impact the growth and exposure of your practice, The Injury Specialists may be your answer.
Lets face it, healthcare is changing. Reimbursement payments are being reduced year after year and treatment is being denied at an alarming rate.  You may be scratching your head wondering how to gain the competitive advantage in today's market.
There is an answer, its working with The Injury Specialists.
Attorneys more than ever are seeking Chiropractors and Physical Therapists that are comfortable treating injured plaintiffs. Working knowledge of how to properly manage medical care while referring to other health care providers when necessary is an essential part of personal injury or worker's compensation cases. As a soft tissue provider, you are commonly looked at as the quarterback of patient treatment. Working with Chiropractors or Physical Therapists that have relationships with surgeons and medical specialists has become more valuable that ever before.


Limited number of law firms referring to your clinic.

Negotiating the reduction of your services at settlement.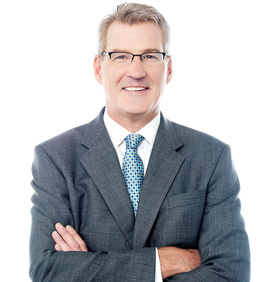 Since launching The Injury Specialists in 2006, we have helped build Chiropractor and Physical Therapy offices by creating a network that promotes your services to other health care professionals and law firms.  We have built the model that allows you to properly manage your patients treatment like never before.
Prior to our network, Chiropractors and Physical Therapists were limited in their ability to diagnosis, treat, or refer patients appropriately when there was no insurance to cover treatment. With the introduction of our website portal and industry leading technology, you are now able to grow your business while helping your patients.
The Injury Specialists intervenes with any law firm challenges.

The Injury Specialists perform background checks and due diligence with ALL law firms prior to working within our network.

The Injury Specialists provides access to surgeons and specialists in these categories: orthopedic spine and extremity, neurosurgery, plastic surgery, neurology, interventional pain management, ear nose and throat, facial plastic surgery, ophthalmology, general surgeon, internal medicine, psychology, psychiatry ( adult & pediatric), neuropsychology, cardiology, foot and ankle, imaging centers,  and hospitals to allow proper management of your patients.

The Injury Specialists provide access to hundreds of lawyers that will refer to your clinic through our website portal.

Our website portal works like Facebook or LinkedIn, making it quick and easy to refer cases in 30 seconds or less.  Whether you're looking to refer patients for care beyond what your practice offers, top attorneys or imaging centers, the network offers you fast, direct access.

The Injury Specialists works to preserve relationships when negotiations break down.
Our #1 goal is to provide your clinic with options and solutions for the most common roadblocks you commonly experience.  With access to surgeons, medical specialists, and law firms that exhibit professionalism and a desire to collaborate with others, we have created an opportunity for you to expand your practices footprint in the Personal Injury and Workers Compensation conversation.
GET STARTED TODAY – it's as easy as 1-2-3
The Injury Specialists Have Done The Research:
Each year in the state of Georgia, more than 130,000 personal injury cases are reported.
Chiropractic care is the most commonly sought out form of treatment after a car accident or workers compensation injury.
A personal injury case occurs when a person has been injured at no fault of theirs and has incurred damages. If damages can be proven, our justice system will award compensation.
According to the National Center for Complimentary and Integrative Health, Chiropractic care is shown to be highly effective in greater than 76% of low back pain, neck pain, sprain and strain injuries suffered from auto accidents and other forms of personal injury, making it a highly safe and effective treatment.
According to the Bureau of Labor, 78,000 non fatal, workers compensation, employee injuries occur each year in the state of Georgia.
The Georgia Highway Safety Reports over 120,000 non fatal, auto accident, motorcycle and truck roadway injuries each year.
Add on slip and fall, accidental household injuries, pedestrian accidents, medical malpractice and you will quickly realize that there are several hundred thousand injured people each year alone in the state of Georgia in need of care.
Chiropractic and Physical Therapy play an essential role in treating injured plaintiffs immediately after an accident.  80% of patients seen after an accident according to State Farm are treated for soft tissue injuries. The Injury Specialists are the only network of its kind that offers law firms and seamless way to locate professionals all over Georgia that will see their clients for acute treatment.
Since 2006, The Injury Specialists have been the backbone of personal injury network and solutions in Georgia.  Year after year, we have seen growth from both the medical and legal industry with interest in our network.
If you are looking for the best way to get more exposure for your business, The Injury Specialists may be the answer you have been looking for.  Work with true professionals that respect your letter of protection, while ensuring you are being able to do what is best for your patients.
Our team is dedicated to giving you more time, money and success. Request a demo of our one of a kind referral platform so you can get started growing your business today.
Deliver the Care that Injured Patients Need. Gain a Steady- Trustworthy Stream of New Injured Patients to Your Practice. Be a Part of the Leading Referral Network that has helped over 50,000 injured people get the care they deserve.
Find Out More About Georgia Personal Injury Cases and Read More on Georgia Injury Law:
Title 51 of the Georgia Code provides more information on a wide range of personal injury cases. For information on motor vehicle accidents and insurance specifically, see Title 40.