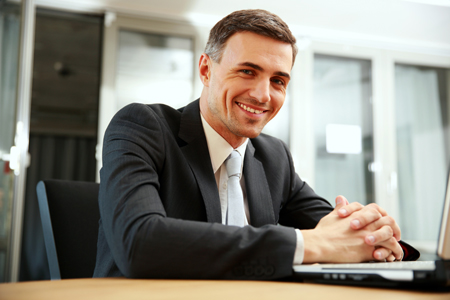 Each year, according to the CDC, more than 199,800 people die from injuries – that's 1 person every 3 minutes. But these deaths are on the tip of the iceberg. Each year, millions of people are injured and survive. They are faced with life-long mental, physical, and financial problems.
2.5 million people were hospitalized due to injuries in 2014
26.9 million people were treated in an emergency department for injuries in 2014
These are real numbers, impacting real people, many of which are under-insured or uninsured and in desperate need of quality personal injury care. From attorneys, doctors, chiropractors, specialists, surgeons and advanced diagnostic care centers, each are essential in adding the injured party to receive the care they need.
But let's face it, the field of injury professionals providing personal injury care is mixed and in with the bad are the good. So how do you know where to turn and who to trust that will deliver the best care and service so you can protect your client and your case?
This is where The Injury Specialists Network comes in to help you and your law firm gain the trusted resources you and your clients need so you can maintain your brand integrity with confidence.
Delivering the highest level of concierge's service to our attorneys and law firms is something The Injury Specialists is known for that allows our services to stand above the rest. We are not like the medical financing companies out there, we are much more.
When you become a member of The Injury Specialists, you become a part of a like minded group of the highest caliber of professionals. You gain immediate access to the top network of doctors, specialists, surgeons, chiropractors and advanced diagnostic care centers across the state of Georgia.
Unlike free injury medical financing companies that don't offer trusted and timely access to records, doctors, case fee management, proper documentation, specialists and advanced care centers costing you and your client time and money – The Injury Specialists Network does this and much more.
Here's What Our Attorney Members Have to Say
Membership has it's Privileges …
Our Personal Injury Attorney Network Offers:
Immediate access to hundreds of the top vetted injury doctors across the state that have been approved after an extensive accreditation process. Each of our professionals are reviewed for level of care and results delivered, proper documentation skills, billing and office procedures, staff responsiveness and overall practice reputation.

As a Law Firm member you will enjoy your own personal concierge customer care team member to support you in all aspects of timely case management and communication. From record retrieval, communication across all case providers, to troubleshooting and automatic confirmation service for all actions completed.

You will gain peace of mind that comes with knowing all of our doctors documentation has been pre-evaluated to ensure your case is properly supported. This saves you, your team and your client time and money.

As a member you and your team will have access to our digital referral portal. This gives you the power of choice to manage your case as you pick from the top injury care providers and specialists that fit the needs of your clients.

You will gain a trusted partner that is looking out for you, helping to cost manage your case with our technology software platform. The software tracks each visit your client has to ensure the doctor's treatment is within the usual and customary billing practices. This means no surprises for you and your team in preparing the case ensuring you get the most favorable outcome for your client.

You gain a trusted support partner that keeps you at the center of all communication so you and your team are always in the loop. When you know the facts you know that you have the right doctors, the right treatment at the right billing for the right settlement which protects your client relationship and brand integrity.

Best of all, as a member, you will be able to build referral relationships with top professionals so you can build and grow your practice
Our #1 Goal is to provide a trusted network of like minded peers that are dedicated to delivering the highest level of quality care and service to injured clients. Together we are able to successfully build each other's business, offer outstanding care and bring trusted solutions to the injured client for optimal outcomes.
Become a Member Today- it's as easy as 1-2-3 …